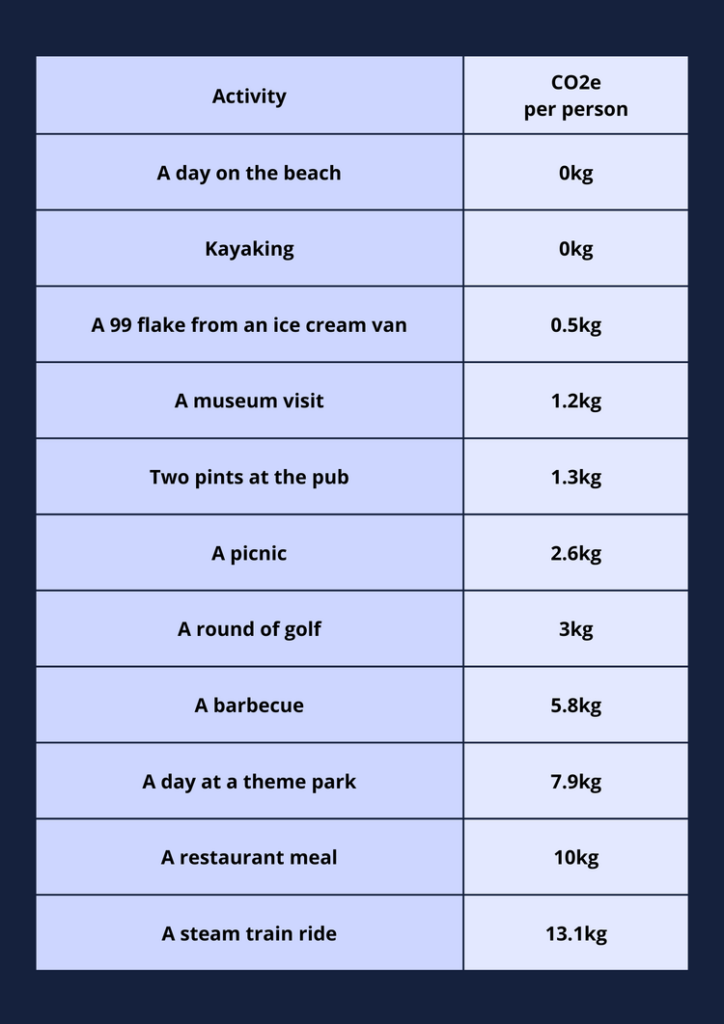 Don't forget all the other carbon free activities that the good weather brings. Our favourite zero-carbon plans include hanging out in the park, relaxed evening bike rides and countryside walks.
It's worth noting that these numbers don't include the carbon emissions of your travel – driving 30 miles to your nearest beach and back will add around 32kg of CO2e to your carbon footprint.
Want help understanding the carbon footprint of your weekend activity options?