If you engage in an online news search on African tourism, you might be disappointed with the lack of fresh news you come across. Many portals and news magazines are reporting old information and months-old summaries of facts and political decisions regarding tourism.
Is this because nothing is happening in African tourism, or because things don't change that quickly? On the contrary, tourism on the continent is booming and very alive and, due to the fragile ecosystem in which it operates, it is crucial that it maintains full awareness of its current impacts as well as its potential threats and benefits.
It is exactly for this reason – and for the great commitment of many people – that the tourism stories you will find at the grassroots level are so important. In many cases, they show what real dedication and pure care for the place can give birth to.
Although the opposite continues to exist, there are also many stories of sustainable tourism and responsible practices on African soil that take place through tourism. They seem to grow organically bottom-up, embracing the different aspects of sustainability from environmental protection and conservation to cultural preservation and enhancement.
Unfortunately though, these inspiring stories are not always visible and clearly shared. Although they are not 'news' in the strict journalistic sense, we believe that these ARE the stories that we need to find the time to share.
At Inspire Global we are building a community of conscious tourism companies that recognise their role and responsibility in the future of the continent, and they have decided to act to fully embody that mission.
Let us share with you some of the stories from our members, in the hope that many more of these stories will appear on the mainstream channels tomorrow.
The natural environment in which tourism companies operate is their biggest asset, and it is in everyone's responsibility to protect it.
In their Positive Impact Promise – which our members are asked to make when they join our community – Paradis Plage in Morocco talks about teamwork at different levels.'We work constantly with our teams, associations, schools and also our guests, on increasing awareness of the need for careful environmental management,' they declared.
We very much support this approach because the destructive side of tourism is a latent risk that can turn into reality if not honestly considered and faced. And we could not agree more with the care and commitment shared on their profile page when they affirm that 'tourism […] can be a force for environmental change.'
WITH COMMUNITIES TOWARDS CONSERVATION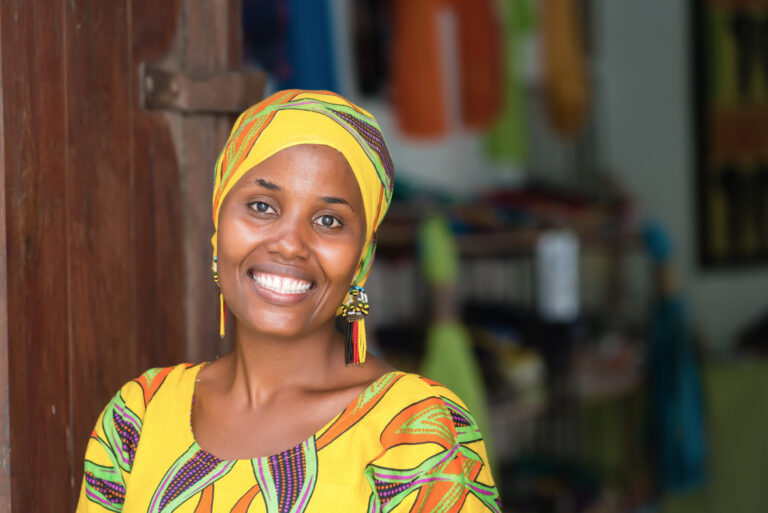 The conservation efforts that the continent is undertaking, in some regions more than others, are strictly linked to the realisation that the goal will only be achieved with the inclusion of the local communities and their participation in the process.
We have seen how critical the balance between wildlife and people is, especially around the national parks and the protected areas in sub-Saharan Africa. The management of the so-called human–wildlife conflict, therefore, is at the centre of attention for governments and wildlife authorities in many countries, especially in East Africa.
We have now reached a shared agreement that without the engagement of local communities, conservation cannot be achieved. Moreover, wildlife will not only continue to be at risk of survival but will continue to pose a threat to the local populations. Tourism is summoned to play a role in this story and the only way of doing this is to help maintain a healthy balance between communities and conservation.
The work and commitment of companies like Volcanoes Safaris – whose story features in our Sponsored Member Spotlight – are built on a people-centred approach to conservation, where the community's health, well-being and education are the main factors in the equation.
RESPONSIBLE TOURISM FOR ECONOMIC BENEFIT
According to Julia though, that is not enough – tourism needs to act responsibly on a daily basis. Their recipe includes buying locally, employing local people, and supplying all the services they need at the local level. Julia is thrilled to share that it is doable and works well, beyond the satisfaction of witnessing how shy young men have developed a sense of pride and ownership in the place they helped to build.
We are an industry built on people, for people. However, when we proudly say that we put people at the centre of what we do, unfortunately we are not always including community members.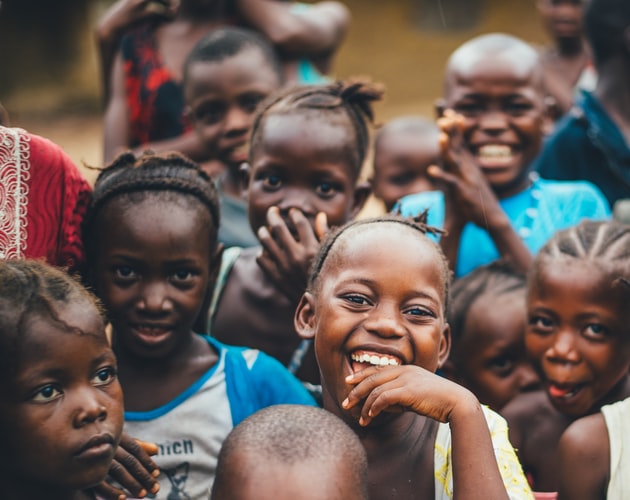 But it can be different, and while we congratulate Lifestyle Safaris for continuing its philanthropy travel in Kenya and Tanzania, we are also delighted to welcome Elewana Collection among our new members. Apart from offering luxurious safari experiences, they also embody the 'harmony' and 'understanding' that the name of the company evokes, in the way they connect with the territory they work in.
The Land & Life Foundation is their charitable side, which is 'focused on creating a sustainable future where communities and wildlife thrive together'. This is done through a series of programmes that range from nature conservation and free medical camps, to staff capacity building in Laikipia and the Maasai Mara, as well as giving different kinds of support to local primary schools, both in terms of infrastructure and resources.
Another admirable part of their work is their social engagement with Shanga, a social enterprise established in 2007 that became part of the Elewana group in 2017, and was given long-term stability when it was incorporated into the company's CSR programme.
Shanga employs people with disabilities and provides them with the skills and work opportunities to help develop their independence and grow their self-esteem.
Among their high-quality products are jewellery, glassware and homewares that incorporate recycled materials and are sold both locally and internationally. Visitors can visit the open-air workshop and take part in a jewellery-making class or in a Swahili Sign Language lesson.
PREPARING CULTURAL ENCOUNTERS
Visiting the Kikorongo Women, near Queen Elizabeth National Park, or taking part in a Kasoga Community experience on Lake George, are some of the cultural experiences that Rafiki presents.
These and the other community experiences offered by Rafiki remind us of the force that tourism can become when fully embraced to its potential. It is a force that can open new gates and help us discover images not usually associated with the African continent, but that constitute its very DNA.
It is true though that, as an industry, we could shine a brighter light into those unseen corners and value the cultural heritage as much as we do the natural environment and biodiversity. Because it is not enough to bring together different cultures and individuals if there are no opportunities to learn from these encounters and share those learnings.
We must continue building an industry where to the Swahili question 'Hodi Hodi?' (May I come in?) the answer will always be 'Karibuni' (You are welcome).