Challenging achievement in remote location demonstrates Amilla Maldives Resort and Residences' genuine commitment to sustainability
As a sandy remote archipelago located hundreds of miles from any large landmass, sustainability isn't an easy thing to achieve in the Maldives. Many islands don't even have their own source of drinking water, let alone enough suitable space to grow crops, and have to rely upon generators for electricity.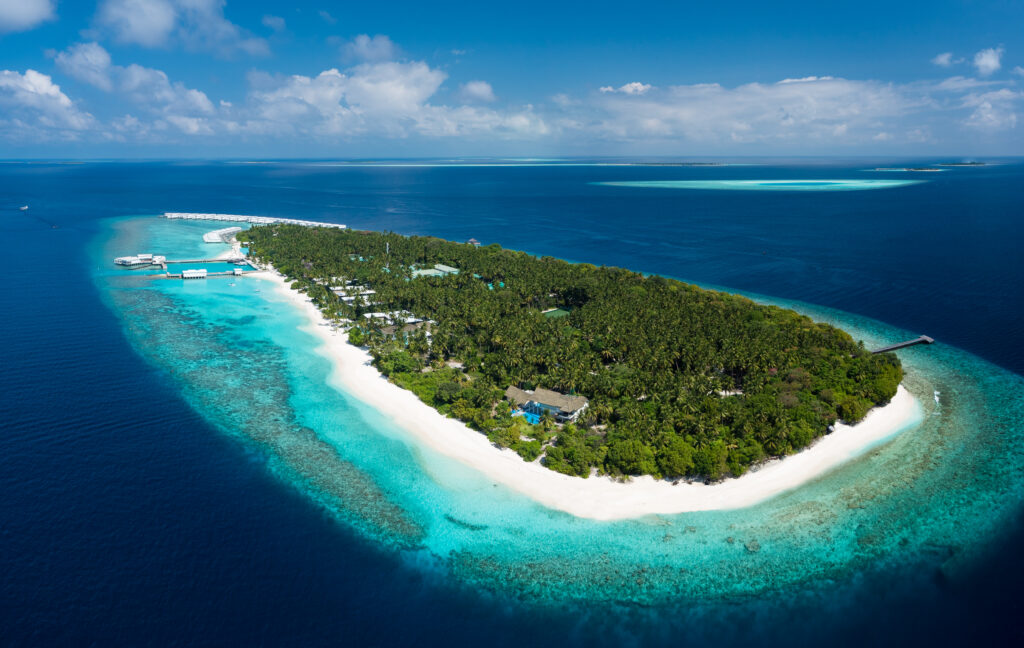 It's even harder when it comes to running a five-star resort in the Maldives. Luxury travellers expect a flawless experience, from uninterrupted air conditioning to the finest restaurant ingredients from around the world. Two years ago, the team at Amilla Maldives Resort and Residences decided to revolutionise the Baa Atoll resort's operations, to make them greener and cleaner. It all began with small changes, but Amilla Maldives Resort has revealed it now has more than 30 concurrent sustainability projects up and running under the watch of its Sustainability and Wellness Mentor, Victoria Kruse.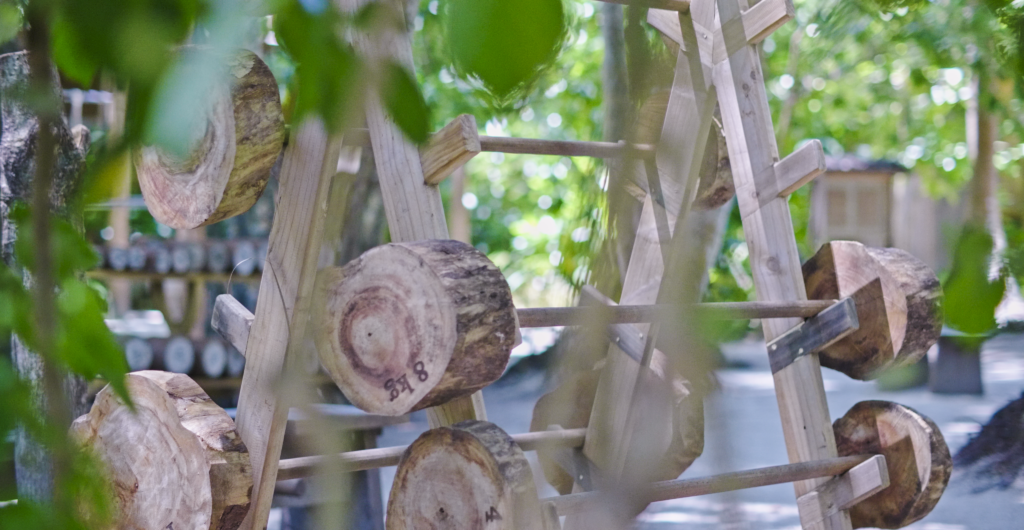 Two of the first sustainability projects created at Amilla were [email protected] and [email protected]. These pioneering garden-to-table projects utilise the unusually fertile island soil, supported by new hydroponics systems and a custom-built mushroom hut, to grow almost all of the resort kitchen's salad leaf requirements, as well as organic herbs for garnishes, not to mention fresh fruit and vegetables. Lowering the amount of produce imported by boat and plane to the island helps reduce the resort's carbon footprint, while the [email protected] initiative reduces packaging waste from imported products such as coconut oil, probiotic sodas, kombucha, kefir, jam, pickles and more, as they're made in-house.
Fresh eggs are also delivered to the kitchen daily via Amilla's Cluckingham Palace chicken coop and water is made in the resort's desalination plant, whereby seawater is transformed into drinking water, mineralized and bottled in reusable glass bottles.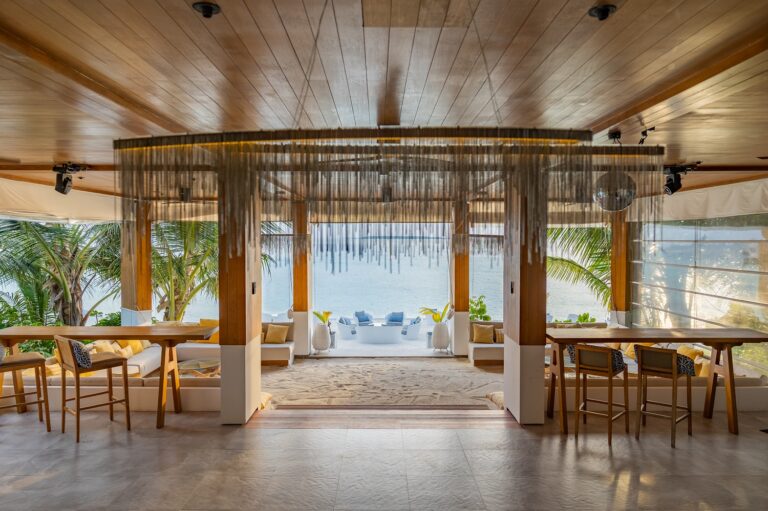 Of course, not even Amilla can grow everything a 67-villa resort needs, so the island has also committed to working with responsible suppliers who provide sustainable produce. Where possible, Amilla buys from local farmers and fishermen on neighbouring islands, but where must-have ingredients must be sourced from further afield (such as cold-water fish, wines, etc) Amilla only partners with ethical suppliers.
This ethos extends to the ocean, as well. The Amilla team recognised the importance of preserving the pristine beauty of the surrounding Baa Atoll UNESCO World Biosphere Reserve. Recently, a marine biologist was appointed to help regenerate parts of the house reef damaged by bleaching events by growing coral from tiny fragments on coral frames, which guests can sponsor. The marine biologist is working with the Olive Ridley Project to help identify and monitor turtles spotted on the reef, and Amilla has partnered with The Manta Trust to become a Responsible Manta Tourism Operator. Amila is also helping to inspire the next generation via its new Mini Marine Biologists course.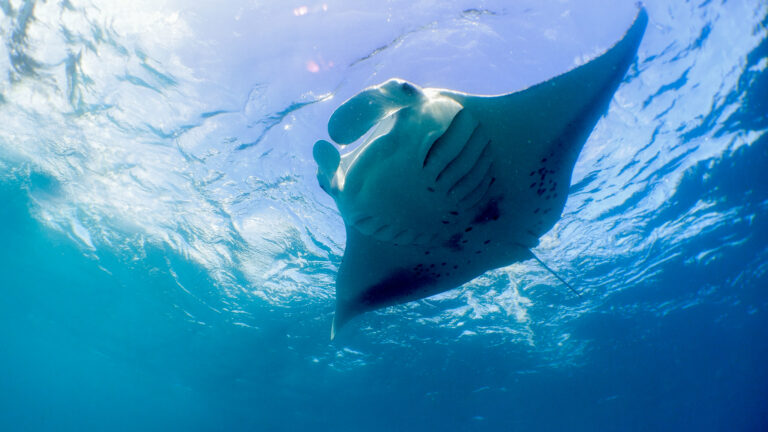 Guest experts also regularly visit the island to ensure the team is always learning and improving its' conservation efforts. In May, Sea Turtle Veterinarian, Dr Claire Petros from the Olive Ridley Project will visit Amilla Maldives. She will speak with guests and train staff on how to rescue an injured turtle safely.
William Costa, a seabird expert, will also visit in July to help Amilla protect and conserve the nests of the island's beautiful White-Tailed Tropic Birds. These birds normally only nest in uninhabited islands, however, with so much of Amilla preserved as pristine jungle, they frequently nest on Amilla. William will help the team pinpoint what they love about Amilla, which will aid them in their efforts to conserve and protect these special creatures.
Amilla also takes responsibility for what enters the ocean from its operations. To reduce chemical run-off into our surrounding marine ecosystems, and to protect our insect biodiversity, the resort is reducing its use of insecticides to kill mosquitos. Instead, it is targeting the source. Mosquitos breed in freshwater, so clearing the island of plant debris where water can collect removes the environment they breed in.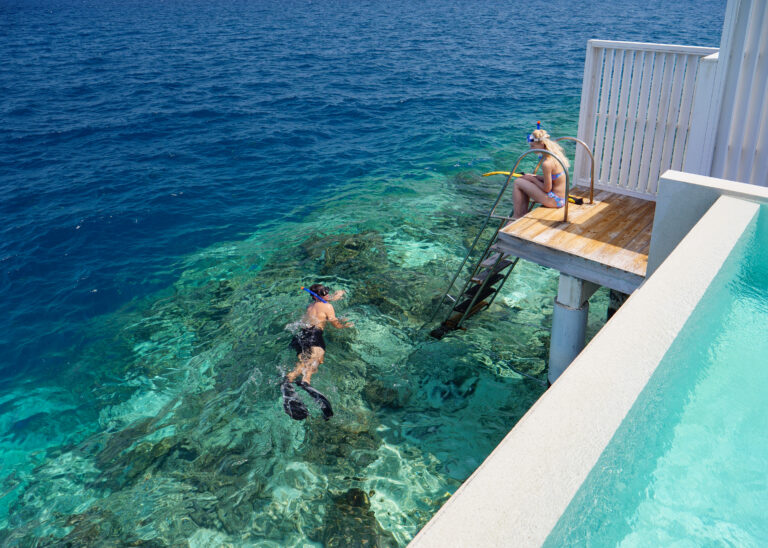 Sustainability also extends to local communities, too. Amilla has begun a scheme to 'adopt' local islands and support them on sustainability issues (which is very useful, since there are no recycling facilities on the majority of islands). The resort has also restarted cultural immersion tours on neighbouring islands, which help bring in revenue to the islands, as well as working with craftsmen and women in the atoll who sell authentic souvenirs at Amilla. In addition, Amilla is committed to uplifting Maldivian talent, from guest artists and performers to employing more Maldivian women and giving local staff training to advance their skillsets and careers. This helps make the local community more sustainable.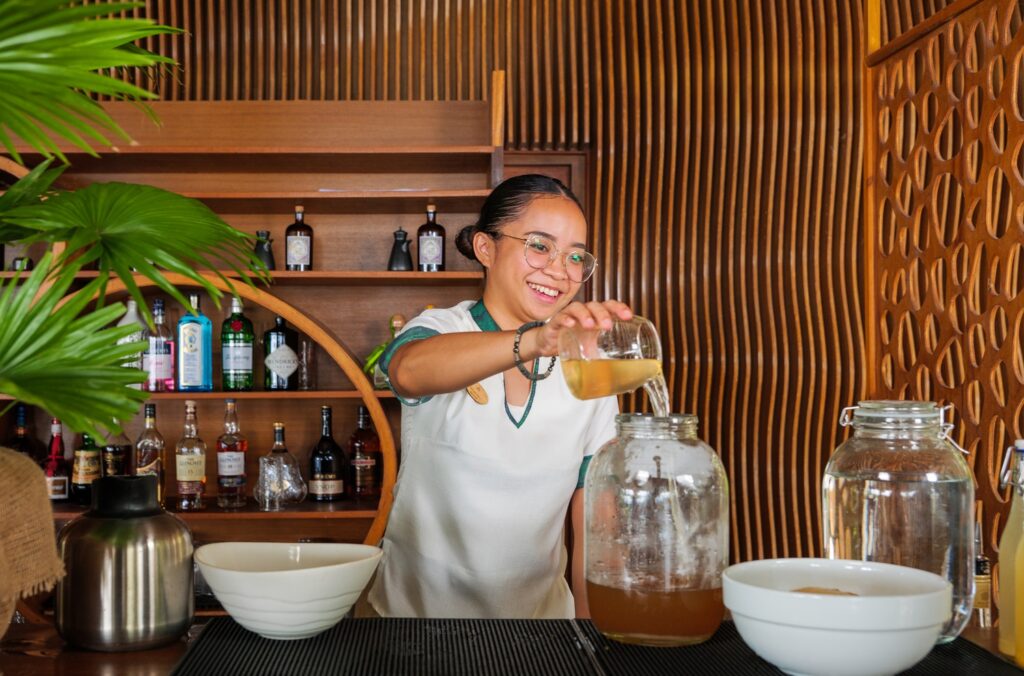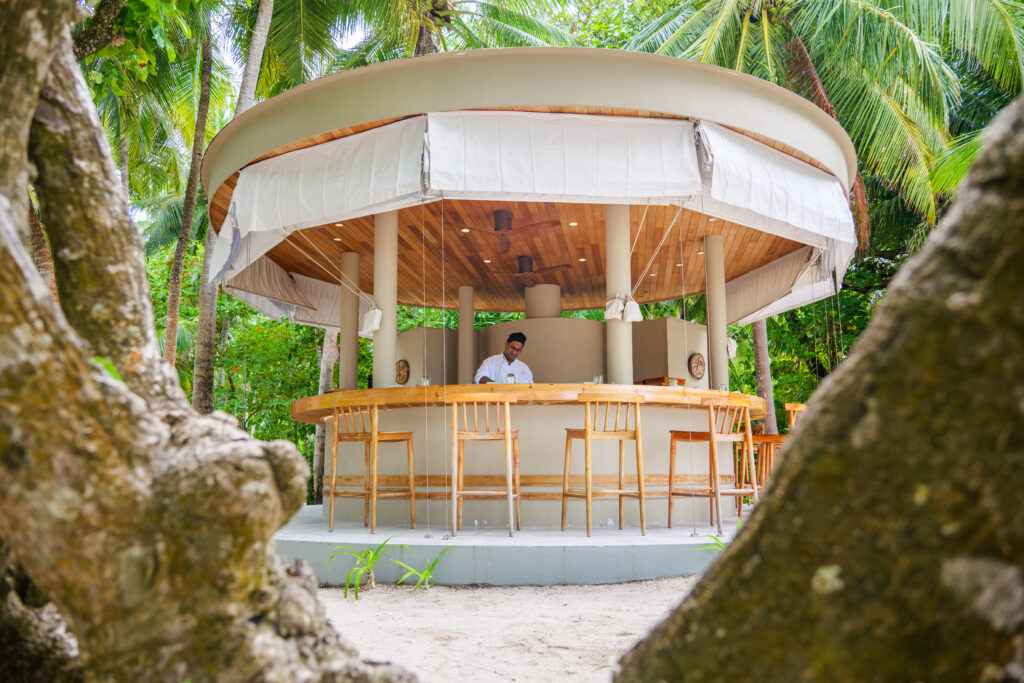 Amilla Maldives' sustainability efforts have been formally recognised with the award of a Silver EarthCheck certificate. Other sustainability projects at Amilla Maldives Resort and Residences include: In-house recycling plant named UN (UNdo The Harm), biodegradable bathroom amenities to reduce harm from bathroom water soaking into the island or seeping into the sea, Foraging Lunches to raise awareness of the local and indigenous bounty available on the island, The Nut coconut oil processing facility to supply the kitchen and spa, single-use plastic audits, partnerships with Parley for the Oceans and Ocean-R to address threats to the ocean and reuse ocean-bound plastic waste, solar lighting back of house, recyclable CRU Kafe coffee pods for the in-villa coffee machines, reusable food boxes for pizzas and other takeaway items, and green waste used to create compost.