Tourism leakage: how to reduce it and be more sustainable while having a positive impact
The last newsletter left us with a bitter taste about many issues, especially regarding the theme of 'tourism leakage'.
First of all, let's clarify what the term actually means. In simple terms, tourism leakage is the percentage of tourism spending that leaves the country instead of circulating in the local economy. This happens for a variety of reasons, including the import of food and other products, services and equipment used, but also because of the existence of international TA (travel agencies), foreign-owned hotels and the so-called 'repatriation of profit' by international corporate investment.
Given the need and the nature of those 'reasons', we are aware that we cannot realistically dream of having zero tourism leakage. However, the current numbers are exorbitant and unnecessary.
According to a UN Report in 2022, many countries in the global South are heavily affected by this endemic situation. In India, tourism leakage has reached 40%, while in Thailand it's a more substantial 70%. In the Caribbean, the percentage rises to an incredible 80%, mainly due to the cruise sector and all-inclusive resorts, which tend to discourage contact with the local economy.
In the documentary 'The Last Tourist', which we talked about in our last newsletter, Rachel Dodds informed us that, sadly, in the case of Kenya, the percentage spikes ever further. In fact, according to the professor at Ryerson University, only 14% of every dollar that is spent by tourists stays, while the other 86% leaves the country.
These percentages wipe out the illusion of the real impact that tourism has on economies that are highly dependent on foreign capital, but, at the same time are vulnerable from a social perspective.
To start understanding the phenomenon better, we might want to reduce it to the bare bones and call it 'issues with revenue distribution' – or re-distribution.
Can we ever dream of changing that?
REVERSING THE PROPORTIONS
If we believe that those big leakages – which seem more like a full-force cascade – are not the signs of a responsible and fair industry, then we need to start looking at why it is happening and what we can do to make amends.
Unfortunately, this way of operating appears to be the norm for our sector. However, this is not the play out of a bad habit, but rather the consequence of other priorities.
If sustainability has not yet entered and altered the business' modus operandi, and this change of mindset has not yet infiltrated the perspective of CEOs and General Managers and the desire to achieve the highest profit at any cost, there will obviously be no incentive for that leakage to stop, and they probably see it as a necessary piece of the puzzle. But if we adopt sustainability as our goal, the perspective automatically changes.
If what we observe can be trusted, there is room for optimism and space for change.
New trends, internal to the sector, show that the SDGs (Sustainable Development Goals) are often considered when assessing a company's way of working. Perhaps, in the future, we will see more examples of how these goals could possibly be designed into the company's plans and processes from the beginning.
Parallel to that, the ESG (Environmental, Social and Governance) pillars are constantly assessed to determine the quality of business practices and performance, and are now used routinely as an important reference by investors in their evaluation process and investment plans.
Once we consciously choose a sustainable approach as the core of our business, we can start taking action that will eventually revert the percentage of leakage, because the actions will follow other priorities, not purely profit.
The real magic, though, is that it will happen without resulting in a loss of income – on the contrary – acquiring even more clients and a better reputation will harmoniously feed into a more successful business.
So, perhaps the dilemma is just about adopting a short-term goal – of high profit at all costs – versus a long-term one that will benefit People, the Planet and Prosperity for all – the three Ps.
Once we have chosen our preferred goal, we can then easily focus on the practical steps which, at that point, will feel like natural practical application.
CHANGING THE MODUS OPERANDI IN OUR SUPPLY CHAIN
Bringing change to the way we operate can be a daunting thought, but if we look at what can be achieved and the extent of the mutual benefits, the remaining resistance will immediately disappear.
Habit can be a deterrent to change but a lack of information can also play a detrimental role.
As a first step, revisiting the company supply chain, and reassessing who is part of it, can attach value and bring additional benefits to the company and other perhaps new businesses. Let's have a look at some of the opportunities that lie in this area.
Questioning food sourcing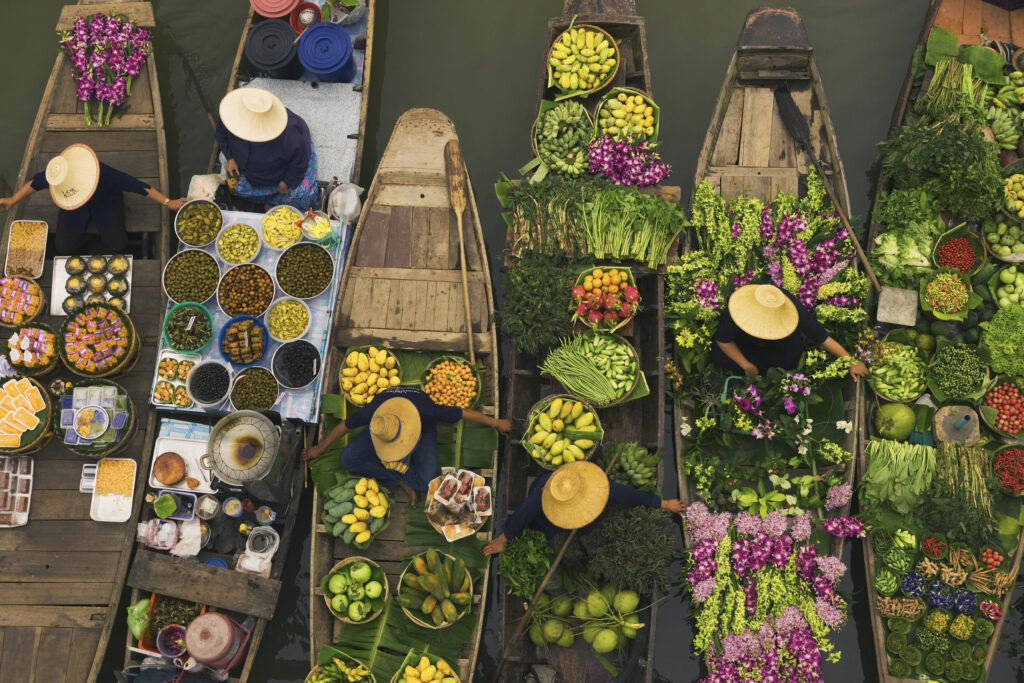 Food is one of the most immediate examples we can use, and we believe it can offer great opportunities for positive impact tourism. If you are a local supplier, let's start by looking at the menu on your table. What is on it and where does that grow?
Many companies have already opted to establish organic kitchen gardens on their premises. This option offers more than the direct provision of the basic ingredients for daily recipes: kitchen gardens also provide a great opportunity to connect with local farmers and gardening professionals, as well as local expert organisations for guidance and support. Of course, they also offer a tangible way of educating your guests on your involvement with the environment and the community.
If it does not grow indoors – which is not always possible for all products – how far does it travel? If it is imported, can this start to be sourced from a shorter range? Some companies have established a maximum mileage range for their food to travel from the soil to them, and regular visits to farmers' markets and food festivals can give you access to a network of local suppliers and producers. Having more local farmers in your supply chain offers direct support to the local economy, stimulates the agriculture sector in the region and increases the portfolio of fresh quality options available on the menu.
In addition, the preference for local suppliers can drastically reduce your indirect carbon footprint. Moreover, it is worth remembering that a low carbon footprint for food – which some companies have started to include as a figure on their menu – can also be reached by employing eco-friendly means of transport in local areas, such as bicycles and electric options, which can also support the growth of new local businesses and strengthen young eco-friendly entrepreneurial dreams.
Banning food imports whenever we can?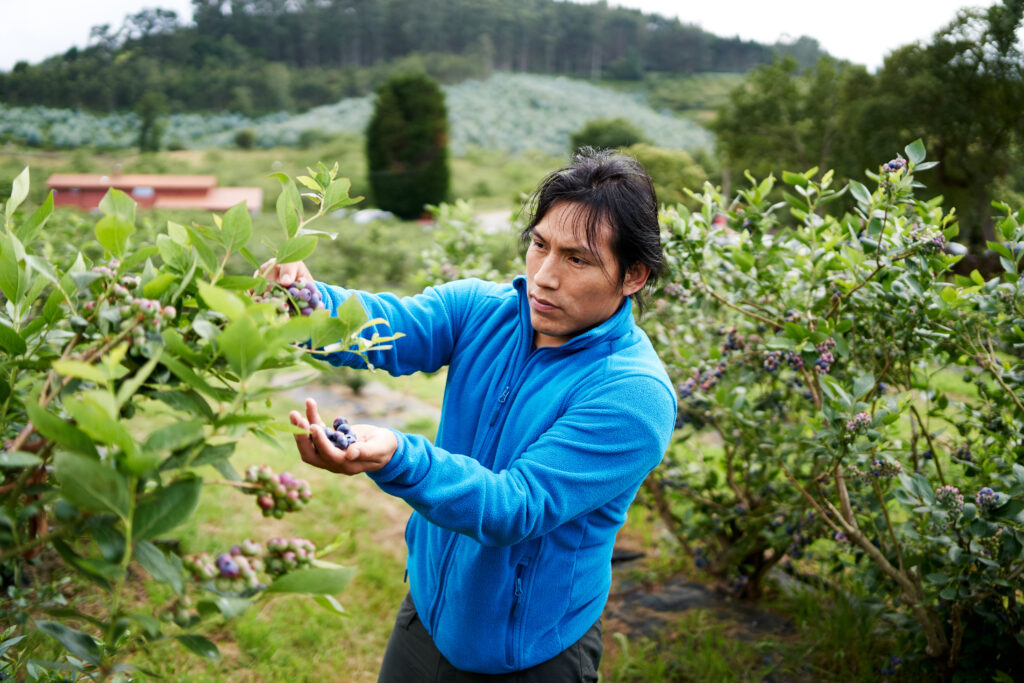 In any case, locally sourced organic foods and seasonal produce, including poultry, meat and dairy products, should be prioritised over imported food. Your menu ought to become a mirror of the destination you have established yourself in, its natural environment and its biodiversity.
This should go hand in hand with considering banning some of the imported food you might currently offer.
Not serving Norwegian Salmon in Kenya or Italian truffles in the Maldives should not create an uncomfortable feeling, when it actually creates more space for local recipes, perhaps served by an expert local chef.
In Brazil, for example, according to data from the Brazilian Institute of Geography and Statistics (Instituto Brasileiro de Geografia e Estatística – IBGE), 76.8% of the 5,073 million rural establishments in the country fall under the umbrella of family farming.
With so much choice, it would be interesting to find out where the travel and tourism sector sources its food when operating in Brazil.
Rather than addressing criticism, we hope that this could open new pathways to engage with an already active local economic sector which, with the support of the tourism industry, could boost its potential and create more benefits for the local population at a steady pace.
Improving the quality of our supply chain, and enriching it with local colours and flavours by switching suppliers and enhancing local producers, represents only one aspect in which we can intervene. How can we go beyond what we directly need and consume?
Connecting with other sectors at the destination level can be the key to expanding our impact while reducing tourism leakage.
The agricultural sector can provide additional products we might not yet have considered. The ones that go directly on our tables and restaurant buffets, like wines, honey, jams and conserves, for example. Depending on the country, these products might be produced by small cooperatives of women or groups of socially and culturally disadvantaged citizens like refugees and single mothers, for example, who could be participating in start-up programmes or social projects in collaboration with local associations and NGOs; hence the importance of nourishing our direct connection with local actors and active organisations. In fact, these could guide our decisions so that we can focus on making more impactful choices.
As well as edible goods, products like soap and organic detergents can be sourced by companies and SMMEs that are the pulsing heart of the local economy.
Moreover, national light manufacturing industries, such as textiles and responsibly sourced wood, for example, can provide high-quality products that could decorate the interiors of our hotels and resorts, giving a more authentic vibe at a more affordable cost.
On a similar note, the handicraft sector, which exists in countries from the global South and in some cases is still strong, can provide additional products closer to their local roots, which customers appreciate more nowadays. At the same time, these items could perhaps represent an opportunity to scale up and fortify marginalised sectors of the local economy.
Many more positive impact links could be added to the chain by tapping into the local economy to find local solutions and exploring these with creativity and curiosity. This might require some effort and energy, which we could call investment in the change.
This should be assigned as one of the responsibilities of the sustainability department of the company and should also be included in the company's global strategy, if it is not yet there.
Often the solution is right under our noses, and we fail to notice it because we are so used to following certain routes which might be kept in isolated silos.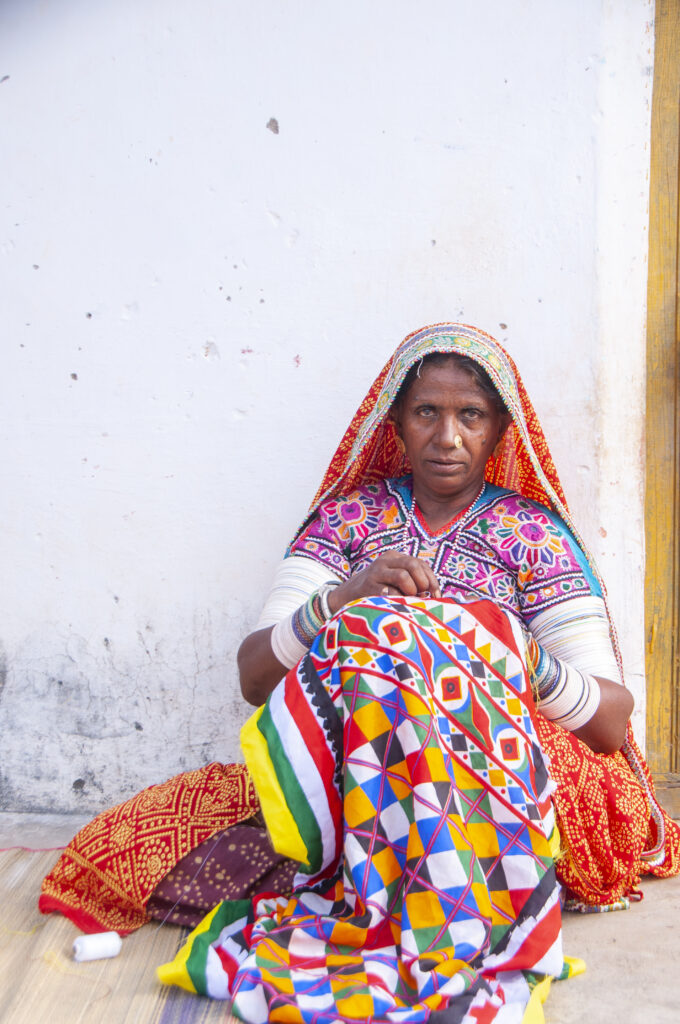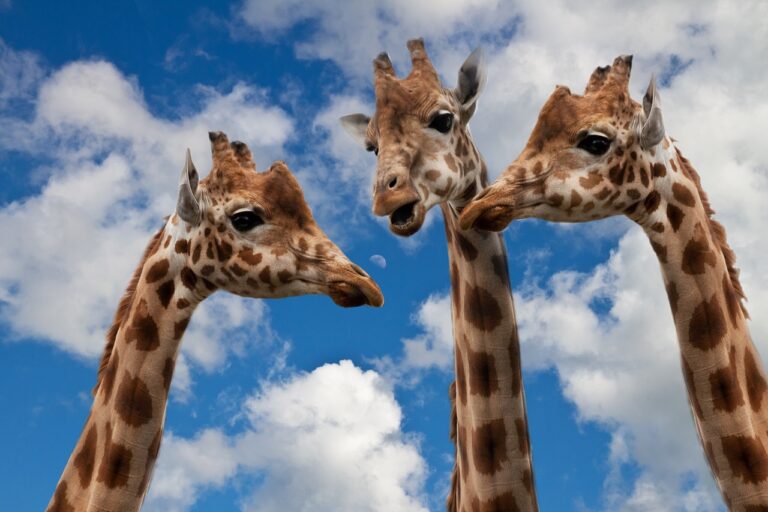 The innovative role that the industry can play on a global scale has no limit if we consider the power of its influence and the extension of its connections.
Here are some examples of courses of action that could be explored:
Reach out to local or national governments and other local private sectors and initiate those conversations. Asking for opportunities to support the local economy might create new collaborations with stakeholders of emerging sectors, possibly made accessible through privileged shortcuts.
Include CBT projects (indigenous and community-owned businesses) in your itineraries and activities by inviting these businesses and projects to partner with you. This is a market that is definitely growing – as we discussed in our New Trends for 2023 piece in January – and great examples of ethical professional interactions continue to be provided by companies such as Intrepid Travel.
Building direct links with local communities, their needs and potential can also reach beyond to other actors. There is a lot to gain by initiating new collaborations with local NGOs for social, cultural and environmental projects. Beyond the important support that your company can provide to local not-for-profit initiatives, those community actors are the ideal partner when you are in search of new talent and want to plant a selection of new 'seeds' that can strengthen the local economy through tourism.
Create and/or sponsor capacity-building programmes, in partnership with local associations and/or local universities and institutions to provide youth with new skills and self-empowerment opportunities to confidently enter the tourism industry through different doors. This will allow the local workforce to acquire valuable transferable skills for their lives.
The real innovative and ground-breaking journeys always start from within, so some might start by asking, what can we change and improve internally?
What kind of working conditions are we offering to our staff members, and, most importantly for the subject we are discussing here, what is the percentage of local staff on our premises, and what roles are they covering? As a guarantee that with the actions taken, we are moving in the right direction, we should also establish DEI (Diversity, Equality and Inclusion) policies to make sure that we are not just employing local people, but that their social and cultural background is also the most diverse possible.
THE RAISING OF NEW OPPORTUNITIES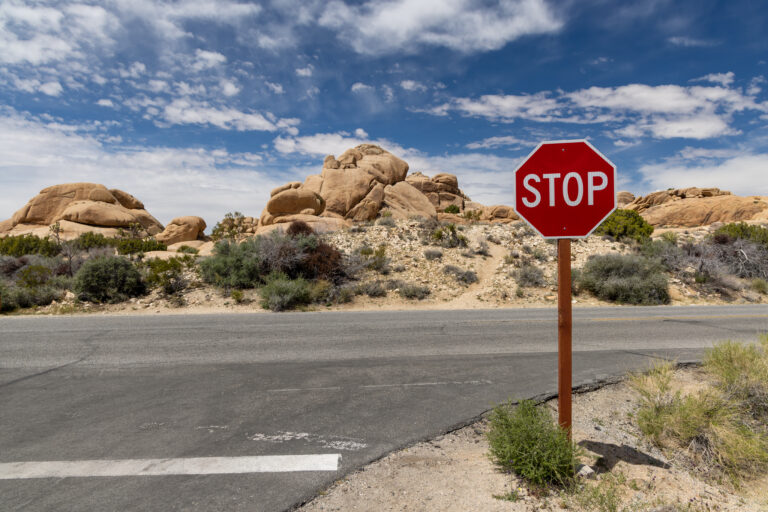 There is a series of new demands and needs that offers the perfect conditions to correct the imbalances and reduce tourism leakage.
Will we take the chance?
The search for more authentic experiences from travellers translates into more requests for more cultural experiences, more local food, more interactions with local lifestyle, but also more learning experiences and cultural exchanges. The way in which we respond to, manage and offer those could have a fantastic impact in terms of redistribution of revenue.
Outdoor activities and adventure tourism continue to lean towards a multidimensional understanding of wellness, and even the more classic definition of wildlife exploration now comes with a keener awareness of conservation issues.
All this offers opportunities for new partnerships and impactful activities.
Last but not least, we have also been witnessing a sort of upgrade of the very definition of 'luxury', adding new nuances to the monochromatic traditional version, but also a new consumer that has a new level of commitment to reach outside of that bubble, which should be at least matched by the travel industry.
Perhaps the demand is changing, not only in the type of requests received but also because tourists are asking more questions and are more interested in social justice, climate change and human rights than ever before.
This ultimately means that:
We need to learn to respond to those new enquiries.
Those who provide the most detailed information before questions are posed, will have an evident competitive advantage.
Many of our members are already doing an incredible job, while others are about to embark on this journey. In either case, we have a question for each one of you:
Are you sharing your story to inspire more positive change?
Are you reaching out to find out what more you could do?
While there is still a single 'no' to one of those questions, there will still be work to do.
Continue to both inspire and get inspired to change the tourism industry for good.