A marketing campaign towards the future
A new marketing campaign was recently launched in Abu Dhabi, capital of the United Arab Emirates, that expands the perception of this renowned city.
New images have been added to the destination portfolio and, as a consequence, the city and its surroundings are being presented from more angles.
The pristine beaches, the desert and the hyper-modern buildings now lay not at the absolute centre of the campaign, but are shown next to historic sites, natural scenery, and the view from the art walks in the Louvre Abu Dhabi, or next to cultural immersions and hands-on activities of music, and arts and crafts.
This marketing choice shows us the immense potential for marketing a destination. Every place on earth is rich in culture, nature and history until we decide to overlook or simplify that diversity because it might easier to deliver to a certain group of tourists.
However, the root of a place is what makes it unique and this is what matters more and more to consumers too.
Tapping into newly rediscovered places can not only attract new customers, but also benefit local businesses by moving towards more social and economic sustainability in tourism.
By sharing a new look at the emirate, the campaign invites and prepares you for unexpected discoveries among the fruit, vegetables and fresh fish in the Mina Market, or in the Jubail Mangrove Park for a safari experience among giraffes and Arabian antelopes.
Knowing that this exotic place also offers many opportunities for an adrenaline rush or simply outdoor activities, someone might be inspired and excited by the idea of kayaking, snorkelling or paddleboarding in Abu Dhabi waters, or dune buggying or sand surfing in its deserts.
The campaign places diversity at the centre of its message, which is delivered in a fresh and dynamic way.
In the campaign's animated and colourful video, we were also pleased to see a female guide escorting tourists in the Sheikh Zayed Grand Mosque, because communicating values, local culture and customs can sometimes start with an image, which can help in bridging cultural gaps and misconceptions as well.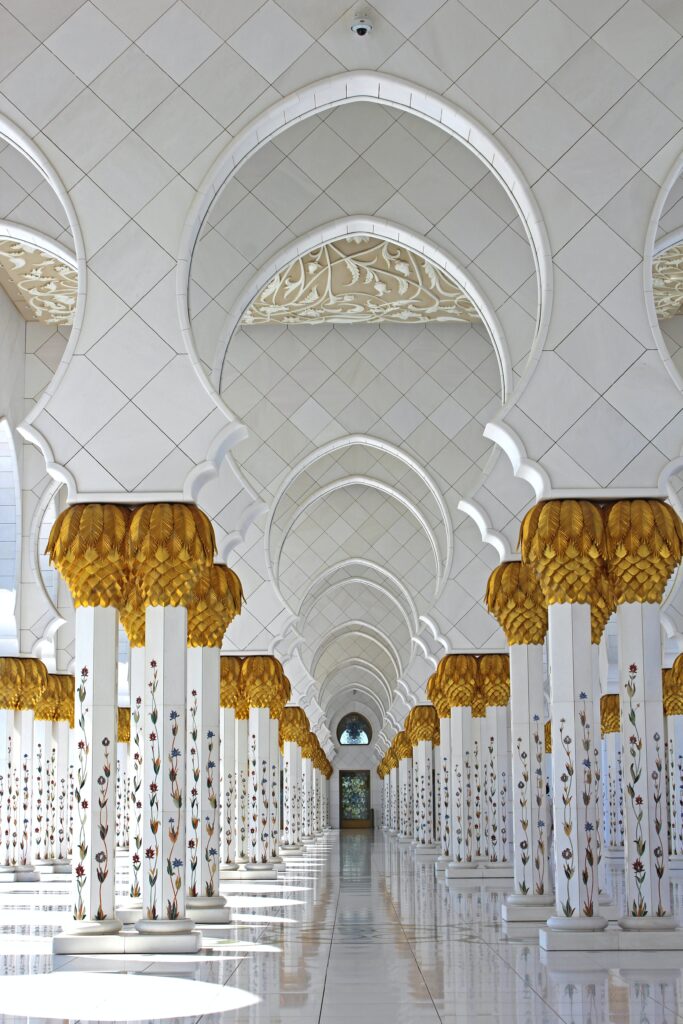 In fact, it is interesting to note that women represent a significant 40% of the general workforce in the United Arab Emirates, according to the 2021 'Women, Peace and Security Index UAE', and although female business ownership in the private sector accounts for only 10%, women are highly educated, can freely choose their job and legally receive equal pay for equal work.
The director of international operations at the Abu Dhabi Department of Culture and Tourism (DCT), Abdulla Yousuf, in an interview with Skift, explains the three pillars of the campaign: excite, inspire, restore.
Although restore here refers merely to the wellness and well-being of both mind and body, it is interesting that the achievement of this seems to be linked to a back-to-nature attitude and the exploration of the environment. In this context, as well, there are many options available to tourists, and these could start with a luxury hotel spa, horse racing or a walk in the oasis city of Al Ain, a UNESCO World Heritage Site.
Finally, we also found the message somewhat innovative because it brings attention to pace. It reminds us that the pace of our trip can be chosen and can vary in the same trip.
A place experienced at different speeds shows us diverse viewpoints and stimulates more than one sense, in a variety of ways.
Are we ready to consciously use travel marketing to amplify the views tourists perceive of a place and learn how to become more inclusive, diverse and, overall, more sustainable in the process?
This road is always open and free to walk on.
Watch the video of the Experience Abu Dhabi: Find Your Pace campaign.
The innovative role of food for sustainable development through tourism
Between 12–14 of December this year, the 7th UNWTO World Forum on Gastronomy Tourism took place in Nara, Japan.
In the tourism sector we are all very aware that gastronomy is not just about food. It is about culture, living traditions and also opportunities for community tourism and, therefore, for local sustainable development.
The forum seems to take the conversation further forward, and this is also reflected in the theme chosen for this edition.
'Gastronomy Tourism for People and Planet: Innovate, Empower and Preserve' resonates with us and we are particularly keen on the empowerment attribute, for the implicit recognition of its potential for positive social change.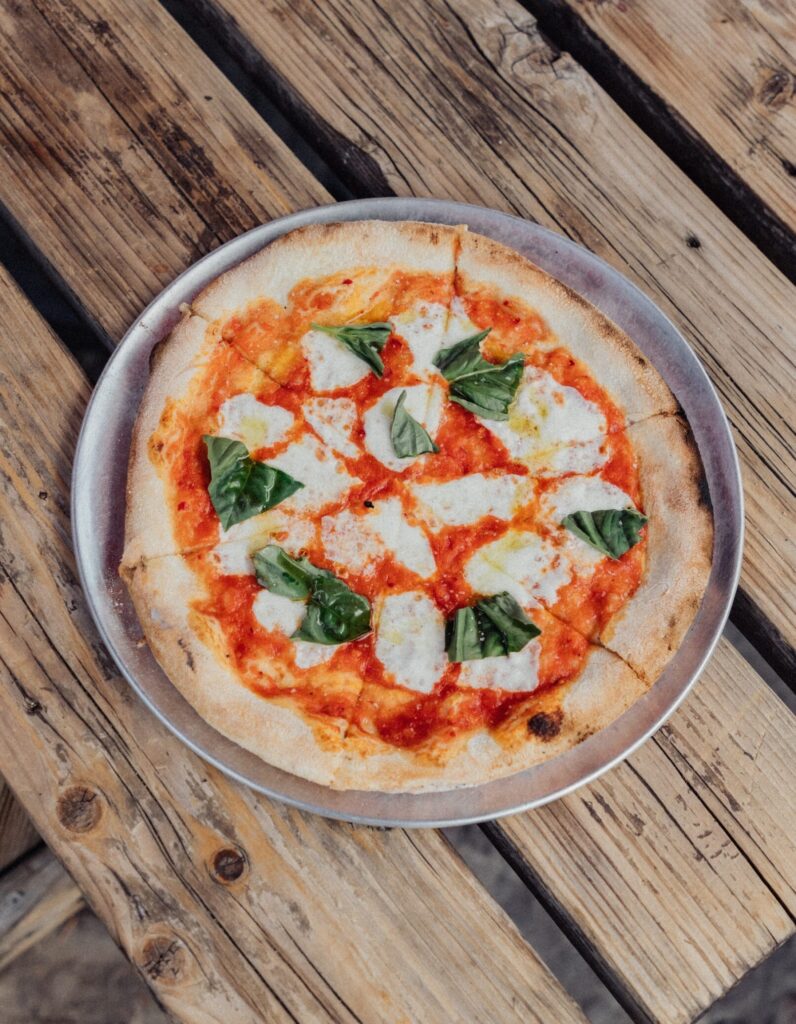 The explicit goal of the event was, in fact, to 'enhance the role of Gastronomy Tourism in sustainability, innovation, and social inclusion' as stated by the UNWTO Secretary-General, Zurab Pololikashvili.
We cheerfully welcome the use of these three words in the same phrase. For so long the human and social aspect of sustainability has been relegated to a marginal position, especially with regard to women empowerment and gender equality.
It is time to find new ways of looking at the role of tourism through the lens of food.
If food is culture – as it is commonly recognised – then through gastronomy tourism we can help to maintain the authenticity of a culture in its culinary manifestations – and often even beyond that. The preservation of ancient traditions also provides space for personal cultural exchanges and the enrichment of the visitors' experience, as we are becoming more familiar with.
To guarantee that the process supports the local economy, and the tradition embedded in it, local producers need to be recognised, valued and protected, so that they can have space to thrive, and to pass their knowledge and skills to new generations.
In a press release, Joxe Mari Aizega, Director of the Basque Culinary Center – co-organiser of the event with the UNTWO – emphasises the role that the gastronomy sector has in building the image of a country on an international level, and the responsibility to 'address the challenges that the gastronomy tourism sector is facing' in order to nurture and boost young talent.
Surely, in a sector that struggles to attract and retain talent, gastronomy can play a very important role.
Another important moment in this event was the launch of the 'Global Roadmap on Food waste Reduction', so that – in the official words – food never becomes waste! This is an additional tool available for your business journey towards sustainability.
More on FOOD WASTE in Inspire Global last month's feature article.
Here is the full programme of the event.
You can also watch the recordings.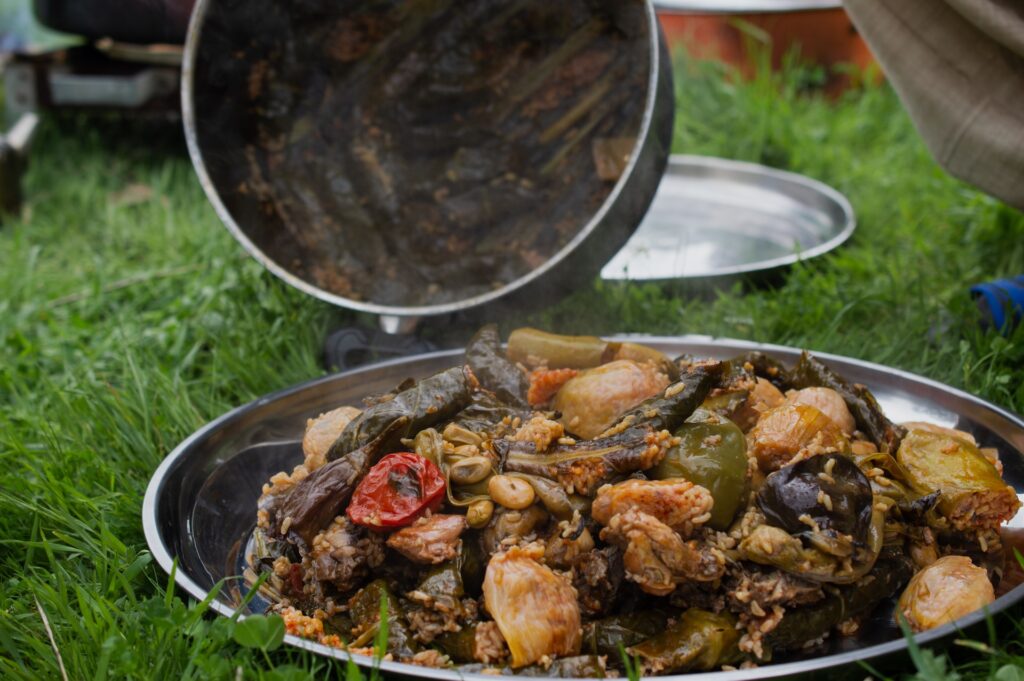 Luxury travellers want storytelling
The luxury and experiential travel network Virtuoso conducted its 2022 Brand and Travel Trends Research with YouGov. The data collected were presented during a three-day event that took place in Turks and Caicos during the first Luxury Talks programme, organised in collaboration with exELLENce Group.
Although the report presents many interesting trends and information on various aspects of the sector – which we will invite you to examine in depth using the link at the end of the article – we would like to call your attention to just one of those.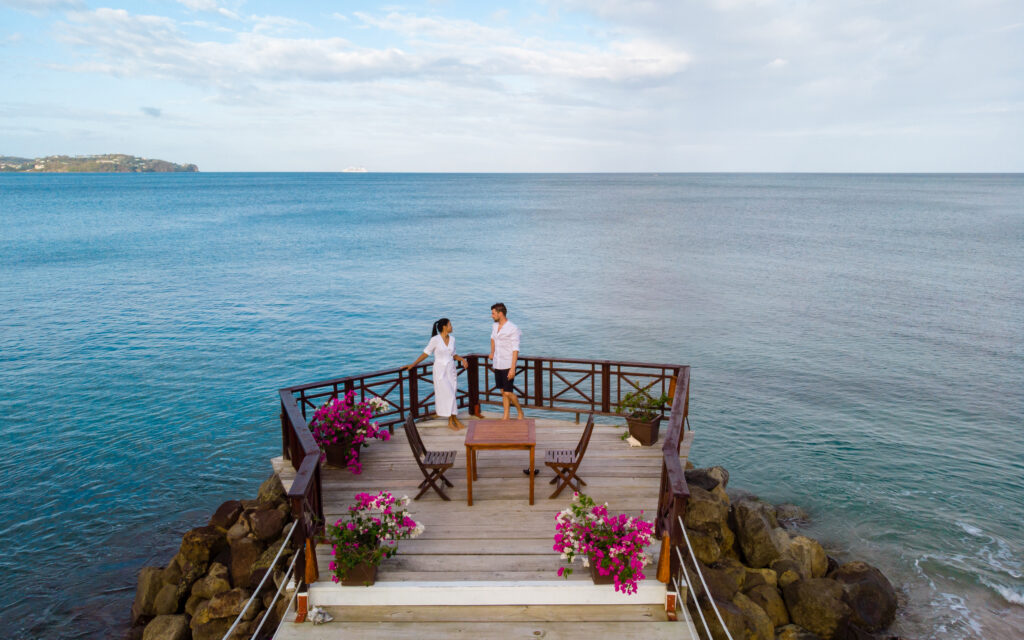 If luxury tourism can be described as a high-quality service with personalised details, we should recognise that the combinations it can create are always unique; if we agree with Tania Swasbrook, VP & Luxury Travel Designer from Travelworld International Group, and we define it as human connection, we should not be surprised at the rising demand for authenticity and local experiences from this segment of the market as well.
Perhaps as a consequence of the global happenings of recent years – the Covid-19 pandemic, the limited social contact and the forced isolation, the re-discovered importance of the sense of belonging and 'community' – the rise of community tourism as a 'new product' should not surprise us at all.
Perhaps this is happening simply because more and more communities are getting ready to receive tourists and meet the demand: on their own terms and in their own homes, finally proud of their value and offering a high-quality service; starting new collaborations with responsible tour operators and tourism businesses, who are helping them to share their stories.
In any case, what community tourism experiences allow is a unique and personalised experience of a high level of human-to-human engagement with another cultural being who is highly connected to their traditions and lifestyle.
Luxury travellers are demanding and enjoying more of these kinds of experiences, which are greatly rewarding to an individual as well as bringing a benefit at the societal level.
Due to the positive impact that community tourism has on the well-being and the quality of life of their local service providers, and due to its inner qualities and values, this modality of tourism also responds well to the needs of Gen Z and Millenial travellers. According to research, the majority of them (55%) 'are willing to pay more for travel products and experiences that take consideration to "preserve natural and cultural heritage"'.
Interestingly, storytelling has been listed as an important element and need by luxury visitors. Travellers seems to value the art of telling stories, not only as a receiver, but also as a deliverer. Travellers want to turn more and more into storytellers about their own experiences, sharing them in their networks of family, friends and colleagues.
If this is a general trend in the society of 'influencers', or not, we cannot tell.
Undoubtedly, however, there will be even more stories to tell when the connections established at the destination level are focused on real encounters and cultural exchanges with warm and welcoming hosts.
Read the full article here.
Access the full report and data by 2022 Virtuoso/YouGov Brand and Travel Trends Research.