The latest World Travel & Tourism Council (WTTC) Economic Trends Report reveals prior to the pandemic, Travel & Tourism (including its direct, indirect, and induced impacts) was one of the world's largest sectors, accounting for 1 in 4 of all new jobs created in the world, 10.3% of all jobs (333 million), and 10.3% of global GDP (USD 9.6 trillion). Meanwhile, international visitor spending amounted to USD 1.8 trillion in 2019 (6.8% of total exports).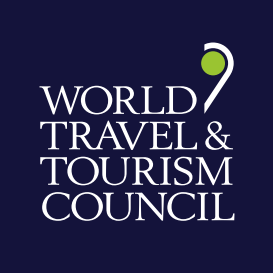 Travel & Tourism enables socio-economic development, job creation and poverty reduction.
This in turn drives prosperity and significant positive social impact, providing unique opportunities to women, minorities, and young people. The benefits of Travel & Tourism spread far beyond its direct impacts in terms of GDP and employment, with indirect gains extending through the entire travel ecosystem as well as the supply chain linkages to other sectors.
The Report also reveals the US as still the world's biggest and most powerful travel and tourism market. It's top ranking was reaffirmed, despite suffering long and damaging travel restrictions which did little to halt the spread of Covid-19 and only resulted in serious economic losses.
Research by Oxford Economics for WTTC shows there has been no change in the top three countries – with China second and Germany third. The UK slipped dramatically from fifth place in 2019 to ninth in 2021, with a contribution of just over US$157 billion, the biggest faller of the top 10 countries.
In terms of international traveller spend, France, which before the pandemic struck was in fourth place, overtook Spain, China, and the U.S. to grab first place.
Julia Simpson, WTTC President and CEO, said: "Our report shows the resilience of the travel and tourism sector, despite the impact of travel restrictions around the world which failed to halt the spread of the virus.
"Despite a challenging macro environment, travel and tourism has bounced back. The world, with some exceptions, is travelling again. And we are seeing a resurgence in business travel. Over the next 10 years, this sector's growth will outstrip the global economy."
To read the WTTC's report in full, click here.