Positive impact is what we think our industry needs to deliver.
By focusing on, and sharing, stories of positive impact on a global level, we want to not only celebrate their success but also hope to inspire good new practices.
In a moment in history when the industry is finding itself on its knees, a word more than any other has been used to indicate a new path out of the crisis: collaboration.
Collaboration, the basic spirit of every community, is the act of coming together, recognising that we are all in the same boat, and deciding to work together. The whole industry sector, and all the stakeholders involved in it – the private, as well as the public sector, and especially the local communities – both as citizens as well as SME and local businesses and entrepreneurs, should be willing to be part of it.
We know from our experience that every collaboration starts with an imaginary circle. This circle should be used to introduce ourselves, to realise where we are at and, especially, to know where we are heading.
We would like to welcome you to the Inspire Global circle.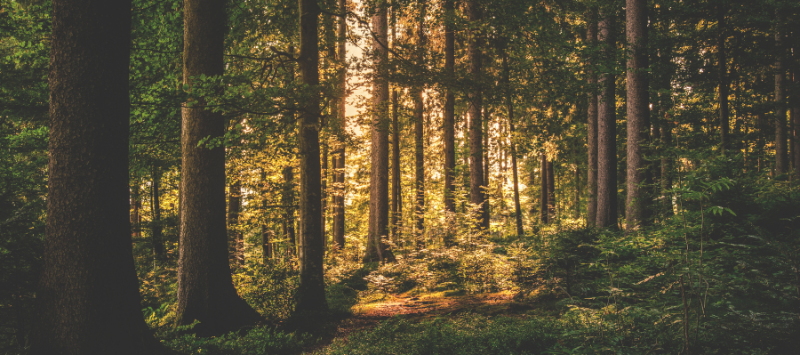 What are we talking about?
What do we mean, after all, when we talk about 'Positive Impact'?
As an industry we generate impacts, intentionally or not: the way we move, which means of transport we choose, the kind of food we consume, the amount and type of waste we produce, the types of resources we use etc.
Faced with the current environmental crisis, and the issues that destinations encounter, the question has now become what kind of impact do we want to leave behind? We are convinced that this kind of impact must be, and can be, positive for the people, the wildlife and the environment. Our planet is sending us strong and clear signals that already, many environmental limits have been surpassed. The daily news that reaches us, though, might discourage us from our efforts and good intentions and slow down the changes we need to make. However, regardless of our starting point, the journey must be embraced, sooner rather than later. And we should do that in a collaborative spirit.
At Inspire Global we consider that we are all part of one big chain, and we want to stimulate connection and cooperation among committed stakeholders.
We want to see good practices turning into the new normal, strengthening our internal bonds and our external performance, by nurturing collaboration as a core element.
In the spirit of community, we want to support the necessary steps to achieve a more balanced industry, and we aim to do this by starting with the sharing of inspiring stories, that could lead to new fruitful partnerships.
We truly believe that it is possible to come to a global win-win-win situation: benefits for the people, the planet, and prosperity for the tourism sector. We are not dreamy visionaries, but rather we like to think of ourselves as activators and propellers of positive change – a small component in a mainstream process that will take us towards a better future.
We provide a platform where opportunities for learning are constantly present, and continuously shared among the members. We aim to enhance all the efforts that are made in the right direction, and to support those who have already started, by providing additional guidance and inspiration.
We are sure that if we adopt the right attitude, we will soon discover that every action and operation is an opportunity to engage and create innovative solutions. It is just a matter of changing our mindset, assuming our important role in the bigger process and starting to walk together.
Challenges & Opportunities
THE 'SCARY' JOURNEY WE ARE ALL ON
Sustainability can be approached as a "scary" journey, like the unachievable peak for an amateur alpinist. However, it can also be seen as a complex and dynamic balance that needs to be maintained over time. Therefore, we think it is more effective to approach it as a constant journey, more like a circumnavigation of the globe, rather than a short and all-inclusive weekend break.
However, we must also recognise that it is, in essence, an endless journey, and should not be alarmed by this. Where the scariness could be reduced, is in the realisation that we are all on the same journey – or at least, we should be – even if perhaps we are at different stages.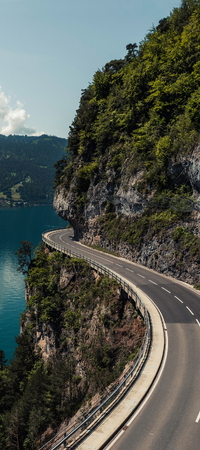 Most importantly, though, amongst the many variables and uncertainties, one thing is certain: we all need to embark on it now, because it is getting late and, as an industry, we have a great responsibility, but also a great power of influence and potential, to improve positive change in the short term too.
Affecting more than the environment
According to a TTG Media report (which showed the results of surveys carried out with more than 30 leading travel firms and was presented during the first Fairer Travel Week Event, on 7th and 8th July, in London 2022) "one-fifth of respondents regarded environmental sustainability as their top priority, but still for 73% it ranks high but not currently their top concern". And this is not even considering the more intricate and multilayer social and economic dimensions, the working condition of the labour force and the Diversity, Equality and Inclusion policies that still need to be implemented and monitored for consistent results everywhere in our sector.
We know that we should do better than this, don't you think? Especially when consumer demand for sustainable tourism is on the rise and visitors' expectations of clear, tangible actions are getting higher. Several reports, including Tourism for Good 2020 by ABTA, show that "increasingly, holidaymakers are keen to know that their trip benefits the people and the places they visit".
And it is particularly interesting to consider that according to Booking.com Sustainable Travel Report 2021, 72% of consumers think travel companies should offer more sustainable choices on accommodation.
Interestingly enough, though, according to The Belvera B2B travel Sustainability Report 2021, only 43% of the top 350 organisations analysed globally even mention "sustainability" on their websites, while only 17% have a sustainability report and only 24% have policies publicly available.
There are great examples, though, of commitment and transparency, like Swiss Travel Costa Rica, with its mandatory Sustainability Policy, which is shared yearly with its clients.
We hope to be able to share many more of these examples in the months and years to come.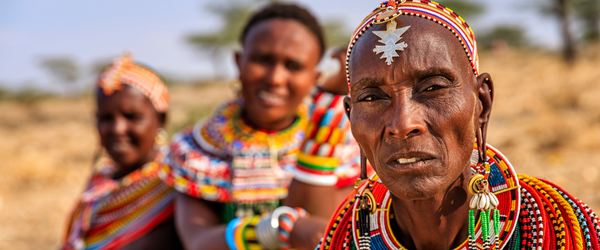 The feeling of being overwhelmed doesn't seem to decrease if we look at the overall snapshot of our planet and the state of the Climate Change crisis.
Carbon Footprint problems are present and real, and even though we are getting out of the COVID-19 pandemic, we can see the bigger wave of the Climate crisis hitting strongly.
Despite the sense of catastrophe growing around us, we should instead take advantage of being the most capillary distributed and connected industry on the planet and see how we can "use" this characteristic to our people and planet's advantage.
Because, after all, by doing that we can also improve our business performance and increase our financial return. In fact, according to Oliver Wyman Report 2020 – To Recovery and Beyond sustainable companies perform better for a variety of reasons, including powerful identity and brand value enhancement, and, no less importantly, resilience to crisis.
Open files and hanging issues
Many are the issues for which tourism holds a big portion of responsibility in terms of negative impacts, first and foremost the waste and pollution problem, and in particular, the hot topic of plastic. Other issues have been rising, declining, and rising again, like overtourism, helping us to redefine our cities' priorities from the citizens' perspective.
Aware that, as we mentioned earlier, this journey towards sustainability is endless, many files remain open, and others need to be rediscussed. With this new project, we want to help go beyond the feeling of being overwhelmed and inspire true commitment.

This is why we have created the Guiding Principles, and we are asking our members to sign up to it.
Let's continue the collective journey together.